This easy homemade coffee cake is baked in a square pan with a crumbly and delicious cinnamon-spiced brown sugar and pecan topping.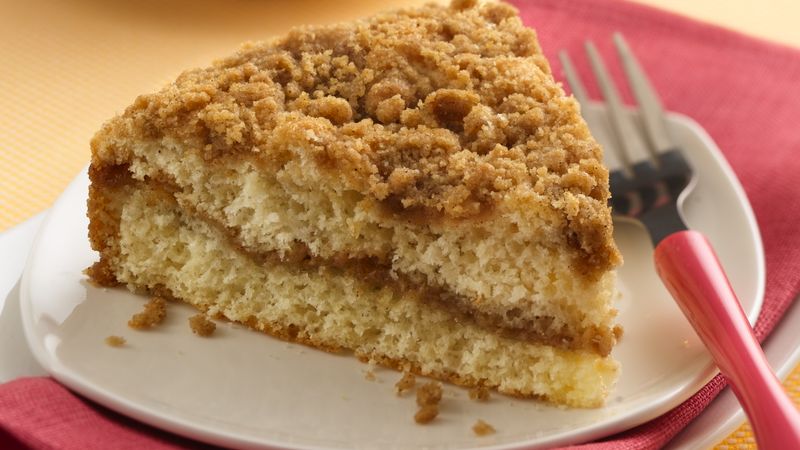 The buttermilk cake is made from scratch and it's easier than you might think. You don't even need an electric mixer. Just combine the dry ingredients with the whisked egg and buttermilk, blend the topping ingredients, and bake!
The cake is versatile as well. Before you add the crumb topping, spoon about 1/2 cup of jam or preserves over the batter and swirl it lightly. Or place well-drained, diced or sliced, canned peaches or pears over the batter. Stir about 1/2 to 1 cup of raisins, currants, or mini chocolate chips into the batter if you'd like. Chopped walnuts are a good alternative instead of pecans. Put your own twist on this coffee cake!