Before bed, many people choose cannabis sleep. Marijuana is offering new hope for those who suffer with chronic sleep issues. With 88% of Americans approving the medical use of marijuana, according to a 2017 CBS News poll, it may be time to change up your current nightcap of choice.
With more than 60 million people in the United States currently experiencing issues with their sleep patterns according to American Sleep Association, it's never been a better time to take advantage of the changes in legislation. Instead of a glass of wine or a sleeping pill, cannabis before you sleep will have you catching your zzz's. If you're an insomniac who's weighing their options, here are some things to consider before you decided to give it a try. Guilhem Vellut. Marijuana. 2005. Flickr.com. Web. Nov 7. 2017.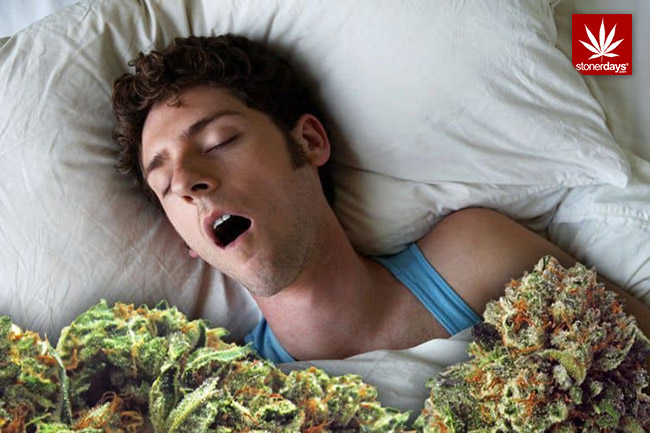 A Small Dose
It's easy enough to think that a few puffs will do when it comes to inhaling cannabis and sleep, but it's important to be aware that there can be too much of a good thing and using marijuana as a sleep aid is no different. Taking a few too many inhalations can easily lead to early-morning grogginess, so you'll want to wade into your pre-sleep use slowly and get familiar with the drug's impacts first.